Board of Directors
---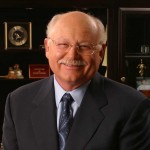 KILE MORGAN, JR. (President): 

Kile Morgan, Jr. was born and raised in National City and graduated from  Sweetwater High School in 1964. Kile's father, Kile, Sr. was mayor of National City from 1966 to 1986. After graduating from Sweetwater, Kile attended Colorado University on a football scholarship and received a bachelor degree in Civil Engineering and Business Finance. Kile has worked in the home building industry since 1973 and is currently the majority shareholder of Ponderosa Homes located in Northern California. Through the Morgan Family Foundation, Kile and his wife Judy have awarded over $500,000 in scholarships to over 60 graduates of Sweetwater High School. He is one of the founding directors of The SUHI Foundation and is currently serving as the President.
---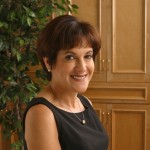 LINDA F. MORASCH (Treasurer/Secretary):
Linda F. Morasch and Kile Morgan, Jr. have worked together in the home building industry since 1980. Linda's background is in accounting and finance and she became involved in the SUHI Foundation to support the transition of the organization to an expanded level. Linda strongly believes in the mission of the foundation and since The SUHI Foundation relies on all volunteers for its operations, she lends a hand with administrative functions and tax matters as often as possible.
---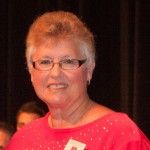 GEORGIA WAPNOWSKI (Vice President): Georgia Wapnowski was born in Hilo, Hawaii and moved to California in August of 1957. She attended elementary school in Chula Vista and National City, National City Junior High, and graduated from Sweetwater High School in 1964. She worked for the Sweetwater Union High School District for 14 years. While working for the Sweetwater Union High School District she had the pleasure of working with Principals Dr. Phipps, Mr. Mora, Mr. Braddock and Dr. Del Rosario. Georgia has been an active volunteer over the years, working with the youth baseball programs in National City for 40 years, the Sweetwater High Quarterback Club, and the Reading for Literacy program. She has been very involved in promoting The SUHI Foundation, assisting with the collections and distributions of The SUHI Foundation scholarships, Director for The SUHI Foundation. She is married to Robert Wapnowski, Class of 1962, and has two children: Paul (wife Maria), class of 1992 and Maelin, class of 2000. No grandchildren, yet. She resides in National City.
---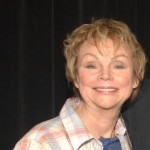 JANICE HAWKEN (Director):
Janice Morgan Hawken was born and raised in National City, California, graduating from Sweetwater High School in 1963. She married Bill Hawken, SUHI class of 1961, at the First Baptist Church of National City in 1966. After 2 years in the Peace Corp, they returned to National City, where a daughter and a son were born. After almost 35 years of marriage Bill passed away in 2000 from Lou Gehrig's disease. He is remembered each year with a scholarship to a SUHI graduate. Bill's parents also graduated from Sweetwater High School, where his father worked for over 30 years. Helping deserving students succeed is a passion for Janice. She is one of the founding directors of the foundation and heads donor outreach efforts.
---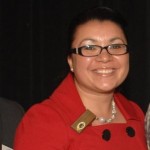 ALEJANDRA SOTELO-SOLIS (Director):
Alejandra Sotelo-Solis was first elected to the National City Council in 2008 and is currently serving her 1st term as Councilmember/Vice Mayor. Vice Mayor Sotelo-Solis is the Director of the UC San Diego Community Law Project working with undergraduate students who are pursuing careers in law and public policy. Outside of her professional work, she is active at Saint Anthony's Catholic Church in National City, as a Liturgical Minister and catechist. She continues to stay engaged with social justice issues through the National City Kiwanis Club and the American Diabetes Association leadership council. A third generation National City resident and graduate of Sweetwater High School, class of 1997, she is proud to be a board member of The SUHI Foundation which provides college scholarships to graduates of her alma mater.
---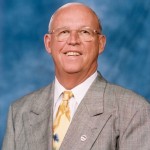 JESS VAN DEVENTER (Director): Jess graduated from Sweetwater High School in 1957 and chose to build his life and career in National City. As an avid race car driver in his youth, his love of cars led to owning businesses in the auto parts industry, followed by construction, real estate development, and property management. He currently works as a real estate consultant helping clients purchase, sell, and lease commercial real estate. His passion to serve his community resulted in numerous business and civic positions with such organizations as the National City Chamber of Commerce, National City Planning Commission, National City Boys & Girls Club, SANDAG, San Diego Holiday Bowl, Sweetwater Kiwanis Club, San Diego Unified Port District, and SUHI Foundation. Jess additionally served on the City Council for the city of National City. His involvement as President of the SUHI Foundation allowed him to give back to the students at Sweetwater High School in a meaningful way through educational and economic opportunities. He is proud of his alma mater and hopes to work with the Foundation to instill pride, passion, and a desire to succeed in all Sweetwater graduates.
---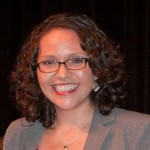 MARTHA JUAREZ (Executive Director):
A class of 1995 Sweetwater High School alumna, Martha obtained a BS degree in Civil Engineering with a minor in Spanish from Stanford University in 1999 and later obtained her MBA degree in 2007 from the UCLA Anderson School of Management. Prior to attending grad school, she worked as a Civil Engineer in various roles and organizations, primarily in the water industry. In pursuing her personal goals and seeking broader long-term opportunities, she discovered a new career interest and has transitioned to finance and real estate. Today, Martha works at Black Rock in the Real Estate Equity group as an Asset Manager. In this role, she manages investments in commercial and multifamily properties. Martha is one of the founding directors of the SUHI Foundation and now serves as the Executive Director. Her husband Chuy is also a graduate of the Sweetwater Class of 1995.